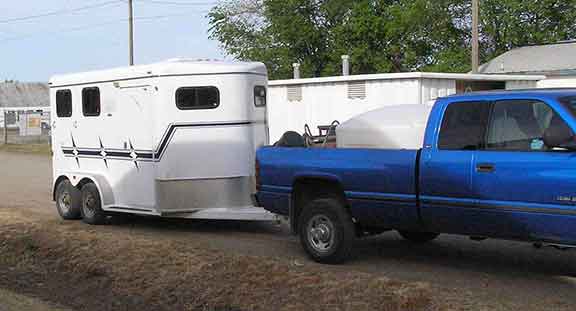 A slant load horse trailer enables you to pack horses into slanted stalls (from left to right), making it more cost-effective when transporting 3 equines. A straight load trailer has a standard layout in which the horses are led directly right into the trailer from the back, facing forward.
Picking an slant load or straight load trailer is really a matter of personal choice as well as usefulness. You should research all the possible horse trailers prior to making a purchase, and know exactly what you'll require for your equines today and in the future. If you have two horses now, but plan to get an additional horse later, you need to consider this when picking a horse trailer for your equines.
Straight Load Trailer – Pros and Cons
A straight load horse trailer has escape doors at the front, which enable you to leave the trailer quickly after loading the horse. With some trailers, the escape doorways are big enough for the equines to exit from in an unexpected emergency.
Straight load equine trailers tend to work better for bigger horses in that that they provide more room in the stalls.
A drawback of straight load trailers is they can be pretty big when you need one to haul more than two horses. This could add extra strain to whatever vehicle you're using to tow with.
Slant Load Trailers – Cons and pros
When hauling two or 3 horses, slant load trailers are affordable and also convenient. With a slant load trailer, the stalls are inclined from right to left; thus, you can transport two or 3 horses without adding much to the length or size of the equine trailer. The wheel wells can be located in a couple of places in a slant load trailer, so you can choose between a large indoor trailer with wheel wells in the stalls or alternatively, a trailer with unhampered stalls.
It has been shown that horses have a tendency to travel in a slanted position naturally to maintain a better balance, so these kind of stalls allow them to stand in a slanted position throughout the journey. Sometimes, nonetheless, the slant given in the stalls may be too much for some horses, creating stress on them while travelling. Each horse owner ought to very carefully consider this when choosing a slant load trailer.
If you're travelling to a competition, a stressed out horse won't perform as well as a calm one. This is a good reason in and of itself to take extra care, particularly if you have a horse that is already highly strung.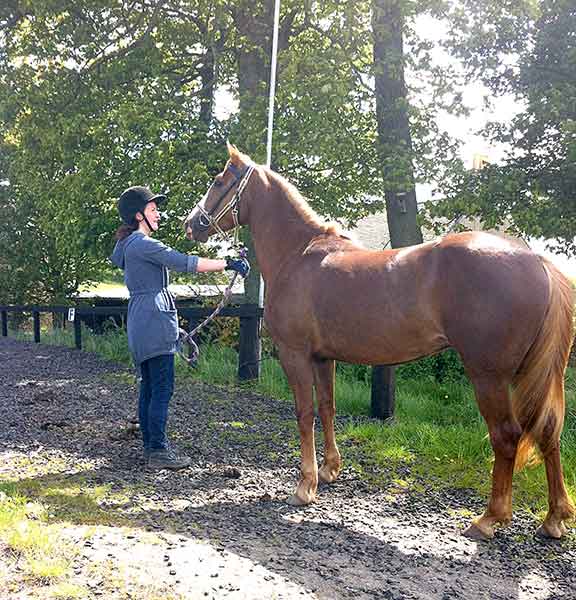 Slant load horse trailers also have a couple of drawbacks. An additional downside is some slant load trailers are created so it's impossible to unload the 2nd and also last horse without unloading the horse before it.
When picking between a straight load and also slant load equine trailer, consider the size of your equines and also just how calm they are when loading and also unloading. Larger horses might be cramped in a slant load trailer whereas smaller sized horses generally have a lot more room. You can still get an angle load trailer made for 2 and get rid of the divider to offer even more room for your horse if you have just the one. Or, you can buy a three-horse slant load trailer for two horses to give them more room to breath as well as move.
Buying Horse Trailers
You can locate various horse trailer brand names online to get an idea of the style and also type that you want. One of the more popular brand names is Sundowner horse trailers. Much more general key phrases to type include "pre-owned horse trailers," "slant load horse trailers," or "straight load horse trailers.". You can use the word "equine" in your search too.
Whatever kind of equine trailer you choose, consider all the features, advantages, and also drawbacks before making a decision. You want to buy the horse trailer that will be practical as well as comfy for your horse for years to come.